Getting to the 'Why' Behind Flavor
My obsession with superlative flavors may very well be embedded in my DNA. My parents owned a small brewery in rural Pennsylvania, and I grew up surrounded by people who took their food and beverages very seriously. While they were focused on 'what' something tasted like, the more appealing aspect for me was 'why' it tasted the way it did.
We can take what we observe on a molecular level and deconstruct 'why' flavors taste the way they do. For example, how does the organic composition of our ingredients affect flavor, and what happens when we manipulate things like enzymes and cellular structure? And speaking of manipulation, why does flavor change when we apply external forces, like heat or pressure, and how can we prepare for hurdles like retort, shelf-life and freeze-thaw?
My balanced culinary science approach helps me talk to customers more progressively. If a customer requests "strawberry," I will often have a conversation that helps clarify the 'what.' I'll ask, "What kind of strawberry? Is it jammy? What sugar level? Is it fresh? Ripe?" When we answer these candid questions, we can begin to articulate exactly what they want from the get-go and attain a much narrower and highly specific focus when working with flavorists. Let's explore the many manipulations of strawberry.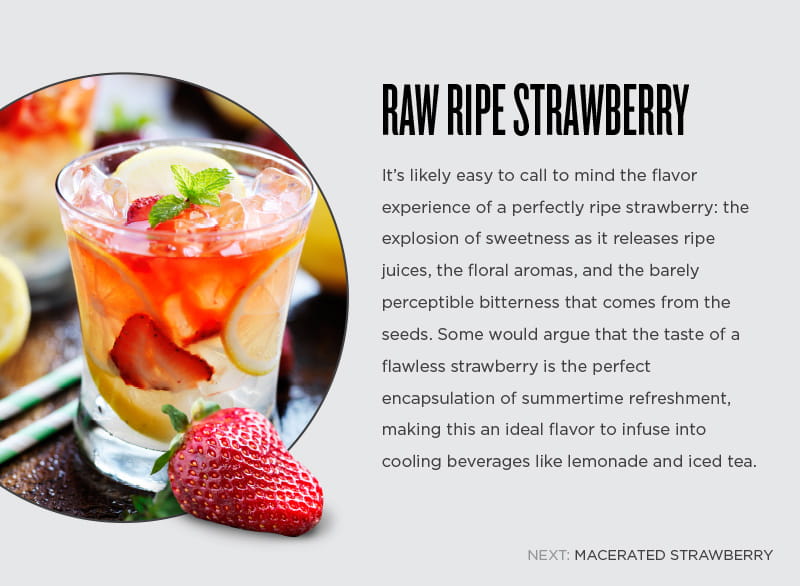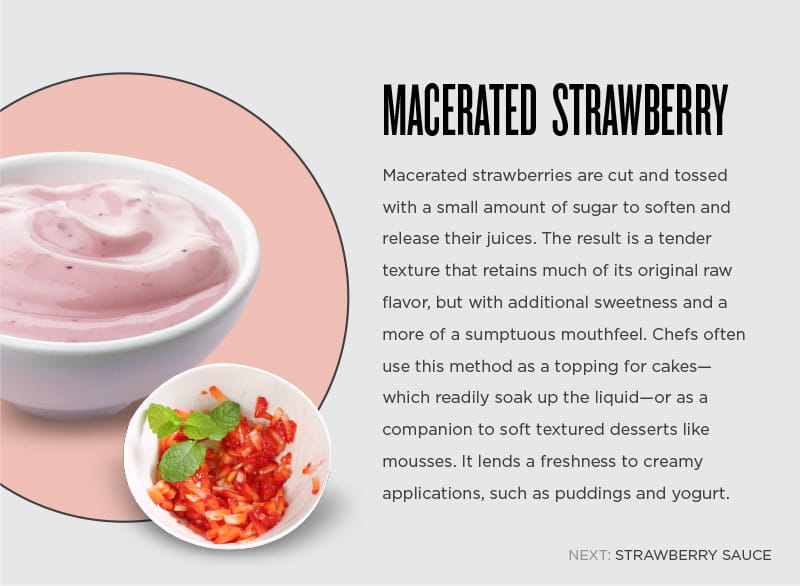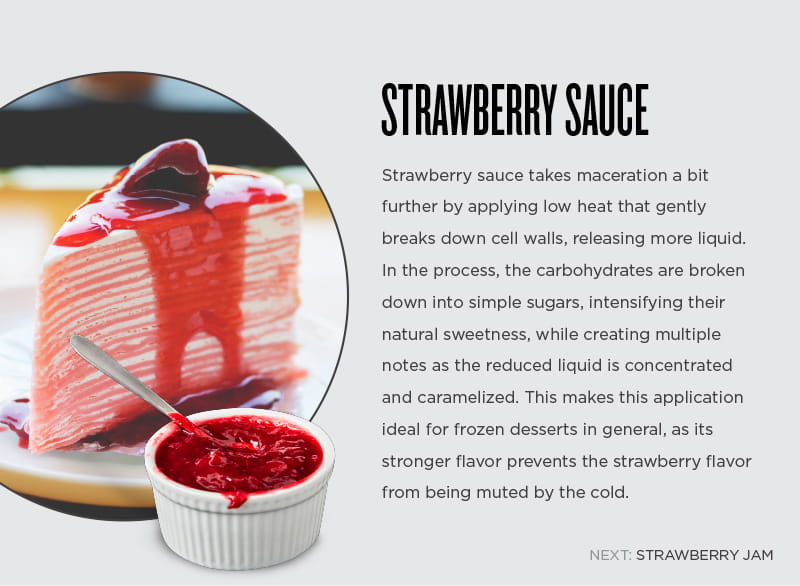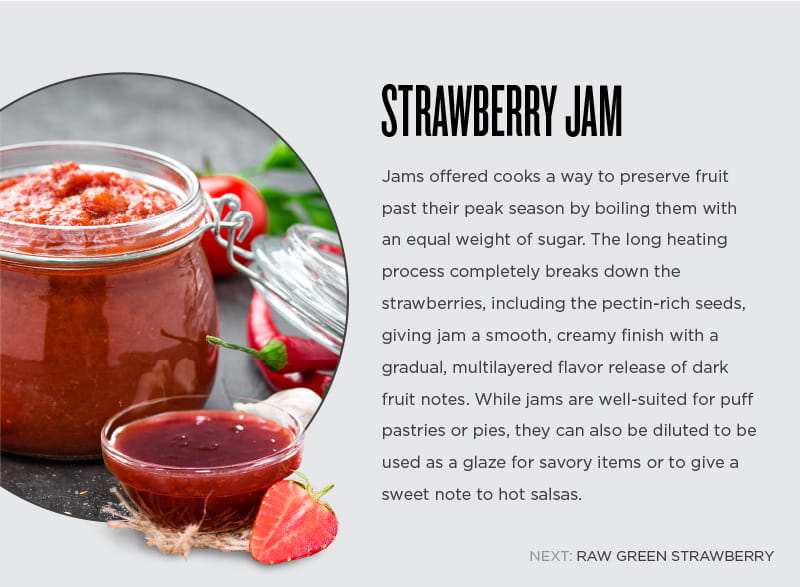 To explore which flavor profile is right for your next innovation, contact your McCormick Flavor Solutions account representative or contact us today.